ANNOUNCEMENTS
The April Member's meeting is canceled. Please watch the website and emails for updates.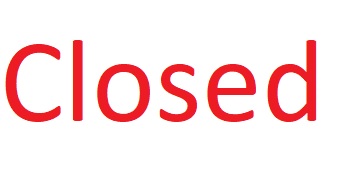 Based upon the current Tarrant County COVID-19 Pandemic alert, risk assessment, include maintaining social distance and closing of all non-essential businesses the range will be closed until April 5th. Please check back here regularly as this period of time may be extended as needed.
Haltom City Rifle and Pistol Club
Range address
2100 Minnis Dr, Haltom City, TX 76117
Range Phone: (817) 834-8498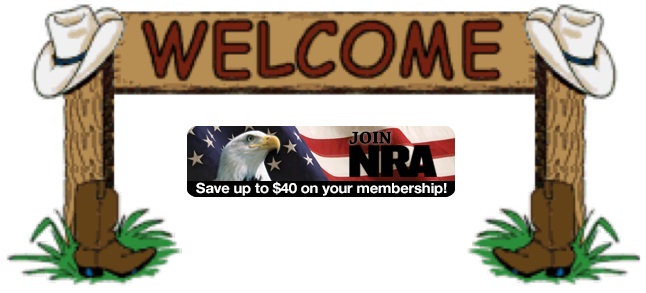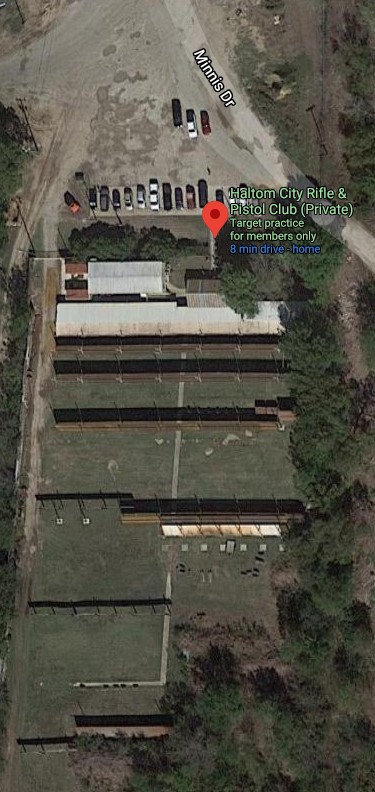 Haltom City Rifle & Pistol Club
Board of Director Election May 2020 - UPDATE 3/19/20
Nominations Close April 1, 2020
If you meet the below qualification and would be willing to serve please contact the Nominating Committee.
4.1 Qualifications: Directors and Officers shall be elected from the general membership. At the time of the election, each candidate shall be
a. Members of the corporation in good standing for at least two (2) consecutive years
b. Recommended by six (6) members in good standing;
c. Have participated and shown leadership in club activities;
d. Have the time and be willing to fulfill the position for which he or she is applying;
e. For Officers: he or she must have served on the Board for at least one (1) term. This additional qualification may be waived by a majority vote of the Board;
f. Submit a signed Agreement to Serve document.
The following Offices are up for Election this year:
| | | | | |
| --- | --- | --- | --- | --- |
| Position | Incumbent | Running for another term | Nominee | Agreed to Serve |
| President | John Wilde | Yes | John Wilde | Yes |
| Secretary | Mike Durham | No | Albert Ramirez | Yes |
| Executive RO | Drue Mosley | Yes | Drue Mosely | Yes |
| Director 1 | Rodger Ball | Yes | Rodger Ball | Yes |
| Director 3 | Albert Ramirez | No | Patrick Clark | Yes |
| Director 5 | James (Jud) Park | Yes | James (Jud) Park | Yes |
Nominating Committee:
Vice-President - Ken Keebler
Treasurer - John Poole
Small Arms Instructor - Rich Curbello
Director 2 - Ray Pierce
Director 4 - Robert (Bob) Davis
Director 6 - Herb Reynolds
Members if you would like to serve on the board please obtain an application from anyone on the nominating committee. Nominations will close April 1, 2020.
MARCH SILHOUETTE
The threat of rain must have kept the numbers low, State Lever Action Championship is coming up early next month.
No rain until the afternoon match, humid then wind change had shooter putting on coats.
Clanging down metal is a lot more fun than punching holes in paper!
Smallbore Cowboy Silhouette Rifle
Twelve tried it, two new shooters, fun had by all. 15th shot in shoot-off before a winner was declared.
High Overall Jerry Boydstun 55 x 60
1st Master Preston Gibson 55
1st AAA Steve Arseneaux 47
2nd AAA Cam Potter 46
Unclassified Autry Hodges 38 Classified to AA
Pistol Cartridge Lever Action Silhouette
8 shooters remained after lunch, misty rain made it tough on the spotters as no re-painting the targets after the start.
High Overall Mark Sternglanz 56 x 60
1st AAA Vern Eaton 47
Unclassified Autry Hodges 38 Classified to AA
February 2020 Falling Plate Match Results
The February chill in the air and peek-a-boo sun could not put a damper on the fun we add shooting the Falling Plat Matches. We had eleven (11), enthusiastic participants at the match and two very welcomed visitors. Jim Ross is celebrating his Birthday and we were supplied cupcakes by his lovely wife Cherry. Kraig Baum shot a perfect round during the centerfire match and will be receiving a new ballcap. Another great day at the range!
| | | | | |
| --- | --- | --- | --- | --- |
| | Rimfire Pistol | Centerfire Pistol | Rimfire Rifle | Shotgun |
| First | Jud Park | Kraig Baum | Jim Ross | Jim Ross |
| Second | Kraig Baum | Jim Ross | Till Hezel | Till Hezel |
| Third | Till Hezel | Ken Keebler | Ray Pierce | Ken Keebler |