ANNOUNCEMENTS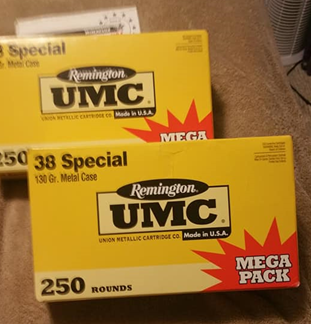 $25.00 per brick (250 rounds)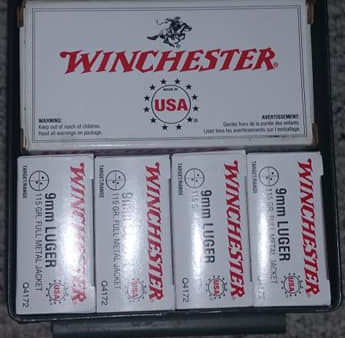 9 MM Rugger $5.00 per box of fifty. Buy all 20 boxes and get free ammo can.
Contact .Ron Kosier, 817-223-3975
The presence of COVID-19 requires us to take some precautions to protect our members and guests, as follows:
1. Masks are Optional while on the range (must be worn in the indoor facilities when multiple people are using the indoor facility).
2. The social distancing of at least six feet separation is required.
3. The range will be restricted to only as many members as can be accommodated at shooting positions while maintaining social distancing.
4. We ask all members to be respectful and courteous with respect to time spent at the range if others are waiting for a bench position.
5. Hand Sanitizer is available for member use at RO podium.
6. Disinfectant is available for use on benches and restrooms.
7. Guests are now welcome. Normal Guest fees apply.
8. Geezer shack is open with social distancing (mask required when multiple people are in the shack).
9. The AirGun Range upstairs is temporarily closed to shooting. (mask required when multiple people are in the facility).
10. All matches will resume with social distancing on their normal schedule beginning July 1, 2020, .
Haltom City Rifle and Pistol Club
Range address
2100 Minnis Dr, Haltom City, TX 76117
Range Phone: (817) 834-8498