Haltom City Rifle and Pistol Club
Range address
2100 Minnis Dr, Haltom City, TX 76117
Range Phone: (817) 834-8498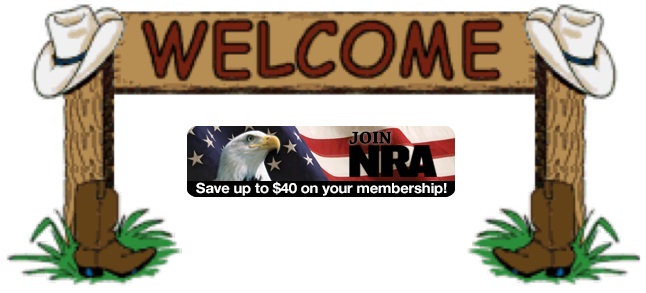 January 2021 Silhouette Report
The date: January 9, 2021
The time: 8am
The temperature: Just below freezing
The Story: Started off just a little cold, heavy frost, but no wind. just enough shooters (eight) to fill two relays, one more to call the match, and spot for me, a big thank you to Charlie McClure.
Slight delay in setting up, match one start delayed until 9:20, when the frost condensation was melting off the overhead pipes, those without appropriate headgear were dripped upon. Shooter vote called for 40 shot matches and shooting through to not delay recovery to warmer climate.
Smalbore Cowboy Silhouette Rifle
High Overall Kimbal Markwardt 34 x 40
1st Master Steven Arseneaux 33
1st AAA/AA Thomas Johnson 29
Pistol Cartridge Lever Action Silhouette Rifle
High Overall Kimbal Markwardt 37 x 40
1st Master Mark Sternglanz 36
1st AAA/AA Thomas Johnson 33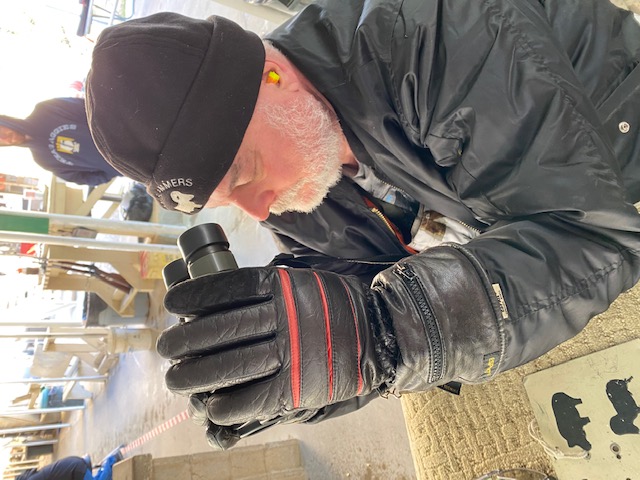 Charlie McClure dressed for the occasion.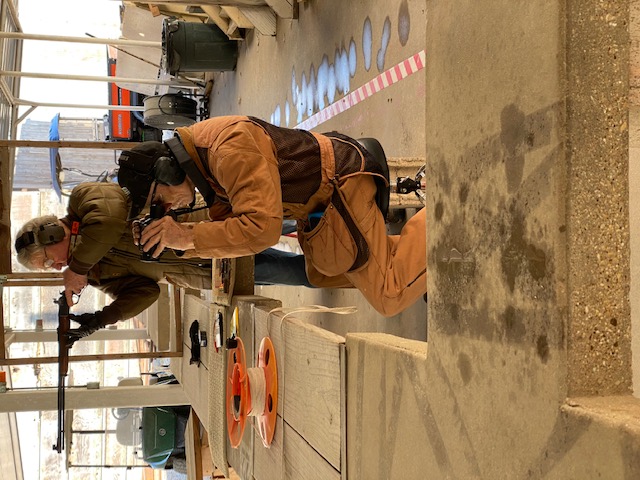 Rod Wooley shooting, Vern Eaton spotting, both avoiding the overhead drips.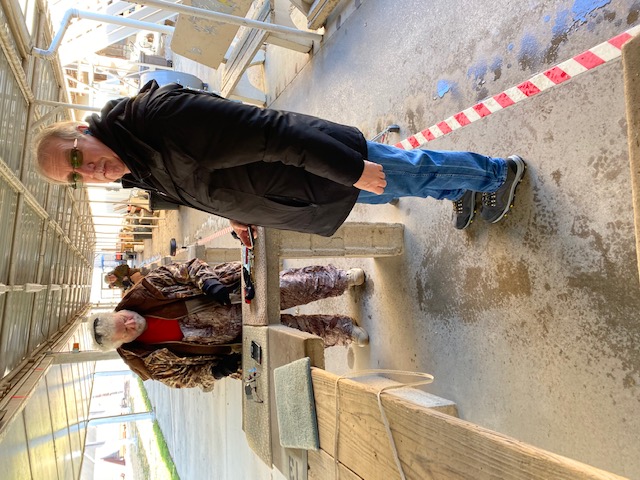 'Hatless' Kimbal Markwardt and Thomas Johnson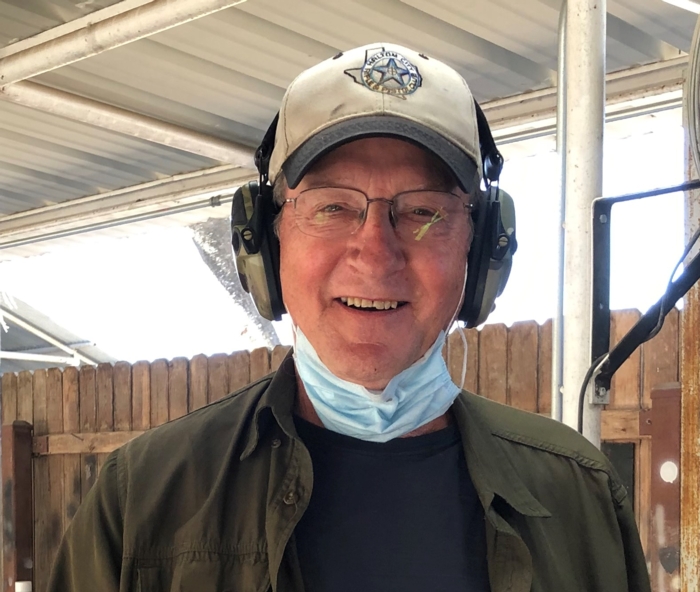 Ron Kersey
HCRPC Member of The Year 2020
Ron has been named HCRPC's member of the year for his dedication serving as our News Letter Editor, RO Calendar publisher, Recordkeeper of RO & Work Party hours along with his RO duties. Please be sure and thank him for his dedication and making our club a better place to enjoy shooting.
HCRPC Board of Directors.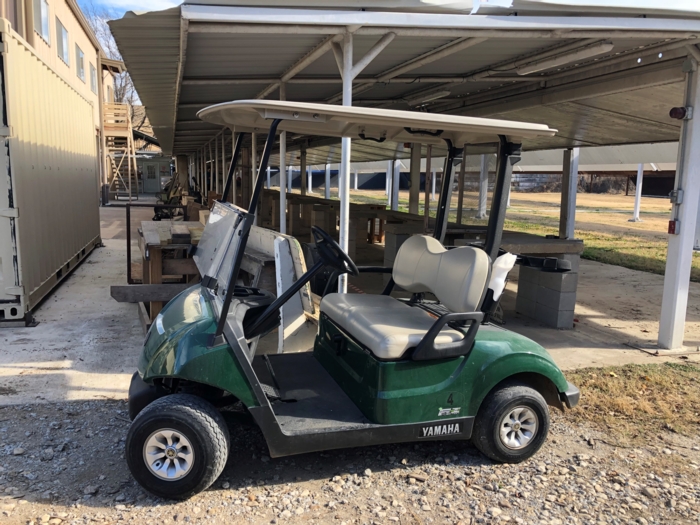 The electric Club Car golf cart has been replaced by this YAMAHA gasoline cart. This is a substantial investment for the club. The key for the cart will be kept in a lock-box and will be checked out to those needing the use of the cart by the RO. The driver is responsible for helping to maintain the cart. Check the gas, oil, and tire pressure prior to each use. If it is muddy wash the cart prior to storage. The RO will inspect the cart when the key is returned to ensure it is maintained properly. Your help in maintaining the cart is important to the longevity and availability of the cart.
December Falling Plates
What a great day to be at the range. Sun shining, no wind, and 70 degrees! We had seven shooters and two spectators. David Eckhardt brought his grandson Daniel. This was David's first match since joining the club. Holly Austin was the second first time shooter. Holly shots at Arlington Sportsman Club and joined us for the match at the invitation of Till and Ken. I hope everyone had as much fun as I did.
Just a note I was extremely pleased to have Jud back and shooting the match with us after a long recovery from a shoulder injury.
| | | | | |
| --- | --- | --- | --- | --- |
| | Pistol - Rim Fire | Pistol Center Fire | Rifle - Rim Fire | Shotgun |
| First | Jim Ross | Till Hezel | Jim Ross | Jim Ross |
| Second | Till Hezel | Jim Ross | Till Hezel | Till Hezel |
| Third | Jud Park | Ray Pierce | Ken Keebler | Ken Keebler |