ANNOUNCEMENTS
HCRPC Rule 12. Firing at rocks, bottles, cans, animals, aerial targets, human or tombstone representations or anything other than a paper target on a proper frame is PROHIBITED.
The target below was found by the maintenance team Saturday. This target violates club rules. Violators of club rules may be suspended.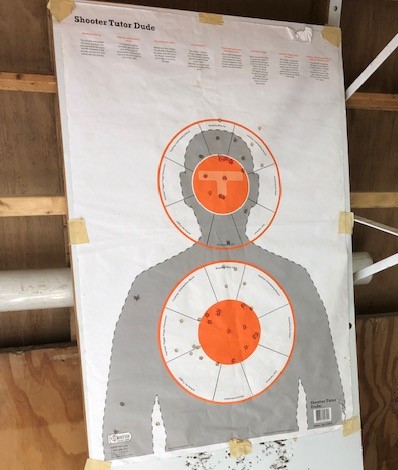 Haltom City Rifle and Pistol Club
Range address
2100 Minnis Dr, Haltom City, TX 76117
Range Phone: (817) 834-8498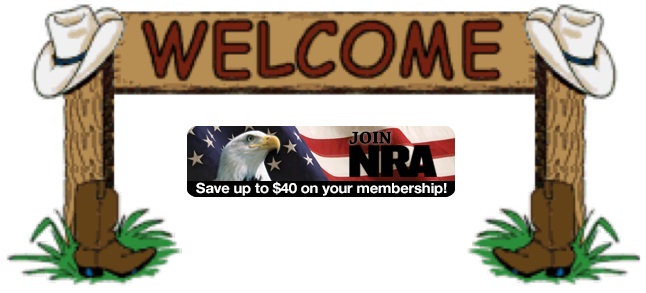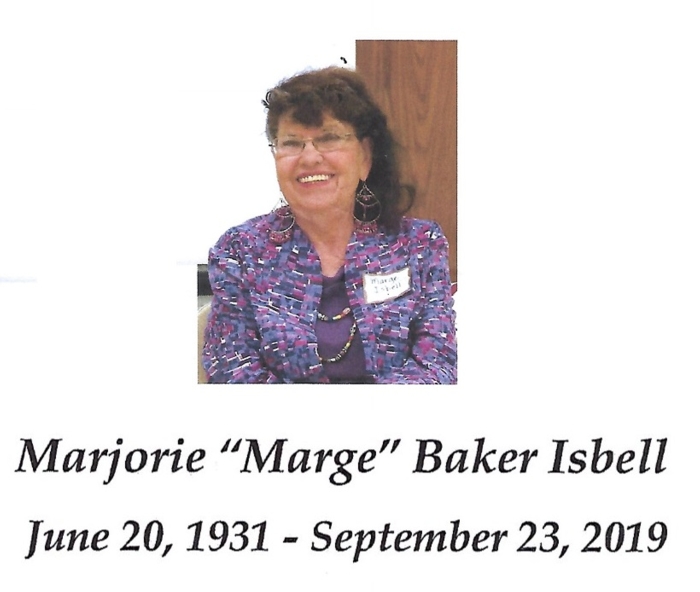 It is with great sorrow that we announce Marge's passing September 23 at Green Valley Healthcare Rehabilitation, in North Richland Hills. Marge was born June 20, 1931 in Cyril, Oklahoma, to Marion Baker and Dora Gilliam Baker. Marge graduated from Cyril High School in 1949 as Valedictorian and lettered 4 years in basketball. She graduated from Southwestern State College in 1952 Cum Laude, with a major in Business, English, Speech and a teaching degree.
She was on the college debate team for three years. Marge married her square-dancing partner, Jean Paul Isbell, August 24, 1952, during which time she worked as secretary for the Dean of the College. Jean Paul graduated in 1954 with a degree in Pharmacy from the same college.
Shortly after graduation, Marge & Jean Paul were awaiting the birth of their first child. Cyril didn't have a hospital, so Marge went to Paducah, Texas and stayed with Jean's parents, Ruby & Zack Isbell. Their daughter, Janice, was born, in July. After two weeks, Marge & Jean Paul moved to Fort Worth, where he went to work for Haltom City Drug and she went to work for Dr. Lyle as an accountant. They had their home built, and she worked until their son, Darren was born in June of 1958.
Marge became a member of St. Luke Methodist Church in 1958 and taught an adult class for many years. In 1960, they became Charter Members of Diamond Oaks Country Club, where they both played golf with their many friends. Marge had many other past times that included fishing, hunting, quilting, and cooking. Marge was a life member of the Haltom City Rifle and pistol club where she served as Treasurer and shooting instructor for over 20 years. She was an expert marksman and won many trophies, including Texas State Woman Pistol Championship.
In 1963, Marge went to work for Birdville ISO, as an English teacher at Haltom High School. In 1970, she became Vice Principal Dean of Women at Haltom Senior High and Jean Paul opened Isbell Pharmacy. In 1976, she became Principal of Holiday Heights Elementary. A couple of years later, she became Executive Director of Birdville Elementary Schools. Marge retired in 1992, after 29 years in education.
Special thanks to Medical City North Hills Hospital and Green Valley Healthcare Rehabilitation for the wonderful care given to our loved one. Also, a big thanks to caring neighbors Joyce & Ken Hatcher and Jessica & Jeremy Watrous for helping Jean Paul with Marjorie's care. We will miss her beautiful, smiling face and her positive and encouraging words.
Survivors: She is survived by her loving and caring husband, Jean Paul. Children: Daughter, Janice Milligan, her husband Carl, and son Darren Isbell and his wife, Karen. Sister, Anita Boatman, Niece, Kathy Zwetzig, Melida McFadden, husband Lewis. Nephew, Tony Boatman. Grand-Children, Brandon Junge, wife Diane & Jennifer Davis, husband, Bo and Ashley Tipton. Great- Grandchildren, Faith and Ella Junge, and Noah, Eli & Selah Davis.